TOGETHER, we have created the strong foundation of Full Circle over the last nine years.
It took all of us – volunteers, staff, counselors, donors, board members, professional partners,
as well as the children, adults, and families who participated in our programs.
Everyone in the circle has a different story as to why they are a part of Full Circle
and everyone comes from different background, experiences, and beliefs.
But, TOGETHER, we have built Full Circle into
the compassionate, caring, and strong organization that it is today.
As we begin our tenth year, I am asking you to support Full Circle in our annual fall online campaign.
Our goal this year is to partner TOGETHER to raise $30,000, with $7,500 to go to each of our group programs – Hands On Healing Family Group, Perinatal Loss Group, Suicide Loss Group, and our new Overdose Loss Group.
Currently, the demand is high for each of these groups, and our professionals are working each day to meet the needs of those grieving in our community. This $30,000 would help provide grief support groups to 120 children and adults and gives them the chance to come together with others and start on their journey towards healing.
Our campaign will run Monday, September 25 – Friday, September 29 and every dollar raised will stay here in our community to support those dealing with grief and loss.
Gifts can be made in honor of or in memory of a loved one.
Throughout the week, we will build a sea glass mosaic with the names of those honored.
TOGETHER, we can meet our goal of $30,000!
---
Day 1
TOGETHER we heal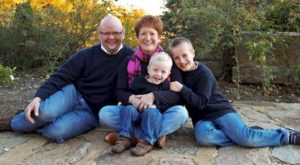 "Our husband and father, Bill Stuart, died September 9, 2012 at the age of 44.
He died suddenly from a pulmonary embolism while getting ready for bed. 
We did our first Full Circle group two months later.  We were so raw and lost.  The kids were 10 and 3 1/2.  My oldest Colin was trying to pretend like nothing had happened and my youngest Keane was angry and devastated.  It helped us to be surrounded by people in the same situation who were at different points on the grief path.  We did our next group a year later.  We were all better able to talk about him, express ourselves through discussions and art, and contribute to the group.  This past winter, my youngest asked when we were going to Grief Group again.  We hadn't been in a couple of years.  He said he thought he needed to go.  It was interesting to see how we were able to help others this time and show the growing and healing that takes place over time.  Keane has been more cognizant recently that "everyone else" has a Dad but him, so this grief group helped him to see that he's not alone in his loss.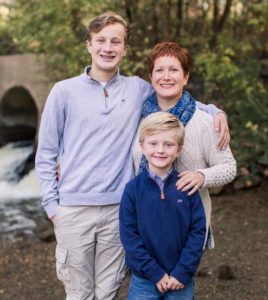 We love Full Circle and are so blessed to have had their guidance on our journey."
-Amy, and sons Colin (now 15) and Keane (now 8). 
At Full Circle, we support families throughout their entire grief journey. Many families attend our groups numerous times, often when their grief presents additional challenges, the children reach another developmental stage, or the family experiences an additional loss.  Our hope is to help families find their own personal path towards healing….with the goal to lessen the pain, adjust to the "new normal", and find ways to remember and honor their loved one. One never "heals" from grief, but at Full Circle, we help families start healing the pain in their hearts, discovering ways to integrate their loss, and finding hope for the future.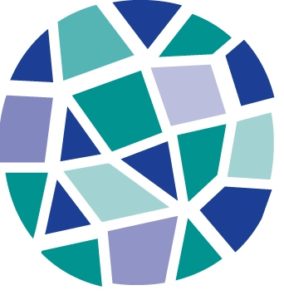 Please consider making a donation today to help families like Amy's find a path towards hope and healing.
---
Day 2
TOGETHER we connect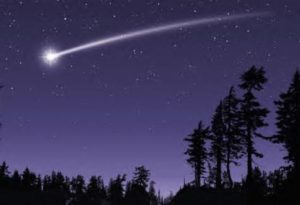 "After losing my baby…my first and only baby…I was obviously in a very dark place.  It was very difficult for me to get to the group because I would have lots of anxiety on my way there and it was a very emotional experience. Even though it was so emotional and anxiety-driving (everything really was at that point), that group was what kept me going some days. In those early weeks and months, it is all about keeping one foot in front of the other and moving – not just one day at a time but just one minute at a time – and the Full Circle group helped me do that.
I felt like the individuals in the group had a similarity in their story with mine and I was able to bond with each of them very quickly. By the third group session, I felt like they were long-time friends–friends who I could really trust. And that's because sharing common experiences is what bonds people. And sharing a traumatic experience bonds you even quicker.
Through this experience I've met and come into contact with some of the most amazing people I've ever met in my life. I hate how we met but I'm so glad we did. Many of the individuals in the group I still regularly meet with, months later. I hope to stay in contact with them for years to come. 
The main thing that this group helped me to have and to see was hope. What a powerful thing that is, hope. When you experience a trauma, not just someone or something is torn from you, you also lose your hope. And that is what this group gave me back and helped me to see when I couldn't see it myself: hope.
I will never forget one of the sweet women in the group saying that we were in dark places then, but even in the dark you can see some things, some really beautiful things that you can't see in the light. And that's when I began to see my lost baby, my sweet Grayson, as a shooting star. Something that is so beautiful but over very quickly–too quickly. I will probably never go a day without thinking about Grayson, and I don't ever want to. But through our group, I was able to move from remembering him with only sadness and grief to remembering him with joy and hope."
 –  Julie, Perinatal Loss Group participant and Mom to Grayson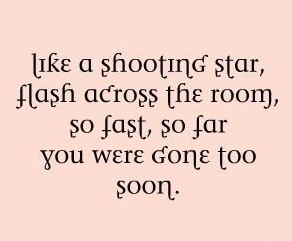 At Full Circle, the majority of our grief support services are done in a group setting.  Most participants walk into group that first night as strangers, but quickly form a bond due to their shared experiences of grief and loss.  They often feel less alone and form new friendships that will help them feel more supported and understood throughout their grief journey.   These connections are important to one's grief process, as research shows that a strong support  system can lessen an individual's risk for the long-term emotional, mental, and physical challenges of grief.   And, through meeting others with similar experiences and pain, one's feelings can be normalized and validated, with no judgment – a task extremely important when you feel swallowed up by the intense feelings of grief.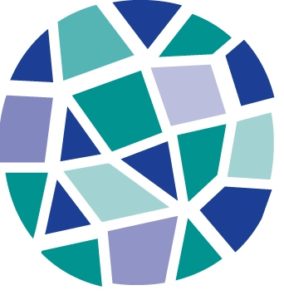 Please consider a donation today so we can help Julie, and others who have experienced the death of a child, find valuable support and deep connections through participation in a group at Full Circle.
---
Day 3
TOGETHER we remember
Please take a few minutes to watch this video, displaying some of the group work from our 2017 programs.  You will see children, adults, and families together, creating art pieces to express their feelings, and supporting one another through this difficult time.  You will see the importance of the work we are doing at Full Circle.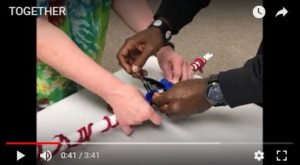 Today, let's remember why bereavement work is essential for children and families when dealing with the death of a loved one.  One in five children will experience the death of an immediate family member by the age of eighteen.  Children who receive no grief support after a parent's death are more likely to:
·         Drop out of high school
          (9 times more likely)
·         Engage in substance abuse
          (10 times more likely)
·         Develop behavioral disorders
          (20 times more likely)
·         Die by suicide
          (5 times more likely)
The single most important indicator of how a child does on his/her grief journey is how the parent or adults in that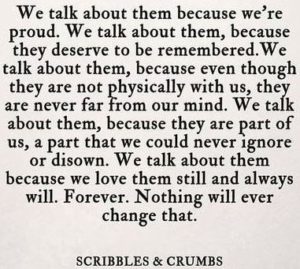 child's life are coping with the loss. A child's parent may be overcome with grief and other burdens such as mounting financial concerns or facing life as a single parent. The parent may face isolation, stress, worry, and depression.
Our grief groups at Full Circle are transformational to families – who tend to grieve in isolation from each other. As children and adults bond with group members who have experienced a similar loss, their level of isolation, anger, and guilt diminishes. As they learn effective coping mechanisms, they are more in control and see hope in their future. As they start to communicate openly with each other, they understand each other's struggles more clearly, and their support for each other blossoms. When a family grieves together, they build a more cohesive, healthy framework for their future together.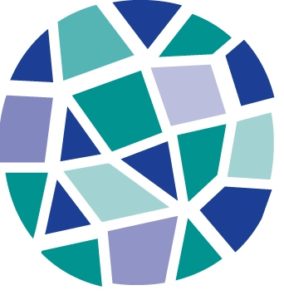 Please remember these members of our community who need this support as you consider a donation to Full Circle. 
---
Day 4
TOGETHER we grow
"My experience with Full Circle was very enlightening.  I thoroughly enjoyed the stepped process of all the different topics that came up weekly, which helped me grow from my uncertainty about what was going on… my grief. It helped me learn about triggers that would cause me to regress into deep places. It taught me activities to help me move forward for coping. The interaction of the group was most helpful to be able to speak freely among people that had a similar reason for being in the group. And then to listen to their stories… it was the fellowship that brought me comfort. It allowed me to express my feelings more freely, to explore my inner thoughts. 
Each week we were challenged with new tasks or homework assignments all geared towards facing your hurts and learning how to deal with what is hurting us …and how to address it in our lives and how to move forward and to grow…  and learn to live with your tragic past and not let it pull us down… and how to turn it into a memory that we couldn't change… and understand that we couldn't stop it.  We all experienced a terrible loss to lose a loved one to suicide.  It is always that unanswered question, "Why". We may never know why.  Understanding that even though we cannot answer that question, we can move forward and understand that we did what we did or could do to support that individual.
I grew so much during those eight weeks. And it put me in a better place. I'll just say that I am so much better for having that experience. So I would recommend Full Circle to anyone because they are good people and they have a good program and your best interest is foremost in their hearts."
-Bill, Suicide Loss Group Participant
and Dad to Ginny
One of our main goals at Full Circle involves helping children, adults, and families grow…
Grow one's support network.
Grow and broaden one's tool box of healthy coping skills and practice those skills during the safety of the group meetings. 
Grow a new relationship with the loved one who died through creating remembrance pieces, telling stories about his or her life, and developing new rituals to honor the loved one. 
Grow one's confidence to deal more effectively with day to day grief challenges and setbacks and know when and how to ask for additional help.
Grow one's knowledge about grief and challenge him or her to think differently about loss experiences and grief journey.
Grow as an individual and grow together as a group.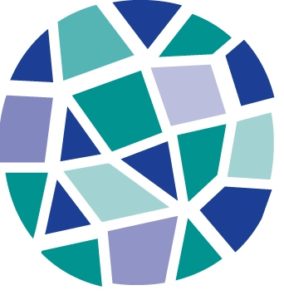 Please consider making a donation in memory or in honor of a loved one today. And help Full Circle to continue to support fathers like Bill grow  through the pain and heartbreak of loss.
---
Day 5
TOGETHER we create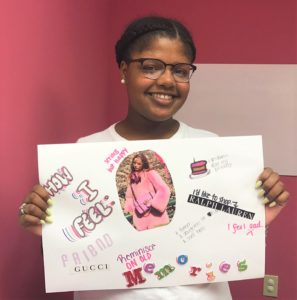 "My name is Micah and I am 14 years old.  My family came to Full Circle because my dad died on May 31, 2015.  Full Circle's groups have helped me to understand the loss of my loved one and realize that how I feel about it all is normal.  Others who know me have noticed that I have opened up since I started coming to Full Circle.  My favorite part of groups were the family activities.  These have helped my family to talk about our loss and how we feel.  Coming to Full Circle gave me the chance to meet other teens my age, talk about our losses, and help each other feel better when one of us was having a rough day.  The most important thing I learned at Full Circle is that I'm not alone." 
Creating is an essential part of growth at Full Circle.  Art and various forms of creative expression are weaved into all of our programs. Through group activities, children and teens also create friendships and learn ways to create
a more open communication with friends and family. Using creative family and group activities, we help children and teens create a more solid foundation to cope with their feelings of grief and loss.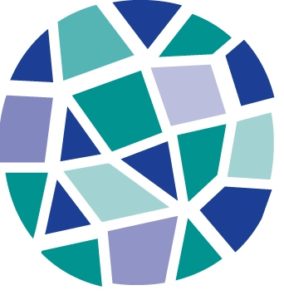 Thank you for considering a gift to Full Circle to help children like Micah utilize various forms of creative expression to share their feelings, discover ways to remember their loved one, and feel less alone.