Board Members and Advisors
Full Circle is honored to have dedicated people serving on our Board of Directors, our Junior Board of Directors, and as Strategic Advisors.
Board of Directors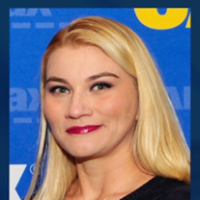 Karen Butterfield
Karen Butterfield has served on our Board of Directors and volunteered with Full Circle since 2015.
Professionally, Karen has worked 15 years with CarMax, as a leader of Sales Development. She has a heart for volunteer work with organizations such as The Greater Richmond ARC – Next Generation advisory council member (1 year), The LCPL Blake Howey Memorial Fund – Co-founder and Director (2007-2013), CarMax Home Office Giving Committee – Member, and Rebuilding Together Richmond – House Captain/Team Coordinator.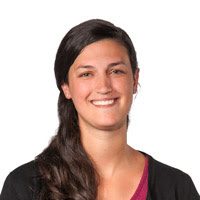 Jillian Carpenter
Jillian Carpenter is a proud graduate of Randolph-Macon College (B.A. '12) and Virginia Commonwealth University (M.S.W. '14). Jillian has served as an Assistant Professor in Teaching in the School of Social Work at Virginia Commonwealth University since June 2018. Jillian is passionate about creating meaningful and collaborative relationships with students, colleagues, and community partners.
Previously, Jillian served as a Student Success Adviser in the School of Social Work working directly with graduate students for two years. She also served as the Program Manager for Avail, a cause marketing and foundation management firm. She was responsible for managing Super Bowl Champion, Michael Robinson's foundation, Excel to Excellence and its signature program, TEAM EXCEL.
Jillian is personally and professionally invested in the mission of Full Circle Grief Center and is proud to serve on the Board of Directors!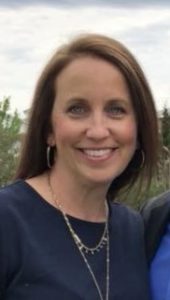 Melanie Frank
Melanie Frank is the Vice President of Technology at CapitalOne. In her role, she supports Associate Technology for a 70,000-person enterprise, leading such efforts as CapitalOne's migration to Google's Gsuite to unlock innovative collaboration capabilities for teams.  She graduated from the University of Virginia's School of Engineering and worked at NASA Goddard Space Flight Center for Honeywell Technology.  While there she earned her master's degree from the University of Maryland School of Engineering.  Melanie was a founding board member of Full Circle and has been an engaged volunteer in many capacities since Full Circle began serving the community.  Outside of work, Melanie enjoys spending time with her three children and running whenever she can.

Shawn Handley
Shawn grew up on the Chesapeake Bay, near Urbanna, VA.  He holds a BA from Virginia Tech. Shawn has been in the recruiting industry for more than 21 years. He started at Apex in the capacity of managing director for the Richmond branch. In 2001, Shawn was named the Regional Vice President of Business Development handling all operations for the southeastern U.S., which included six Apex branch offices and accounted for 75mm+ in revenue.  As a result of his success as RVP of Business Development, Shawn was promoted to National Accounts Vice President with a concentration in the financial industry. In this role, he secured three of the largest U.S. banks as clients for Apex, one of which remains Apex's largest client today. For ten years, Shawn held the position of Senior Vice President of Business Development with a national focus on marketing, channel partnerships, and recruitment solutions. He is now the Chief Marketing Officer. Shawn uses his 21 years of experience in the industry to develop a core strategy to expand Apex's service offerings for its customers.   Shawn is married with 3 daughters and enjoys boating on the Chesapeake Bay.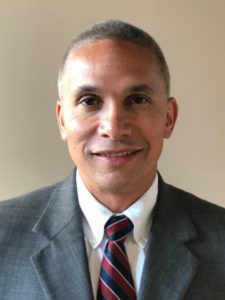 Dane Honrado
Dane Honrado graduated from Virginia Tech in 1991 with a Bachelor of Science in Mathematics and Physics and was commissioned as an officer in the United State Navy. He completed nuclear power and submarine training and then reported to his initial assignment aboard USS Spadefish (SSN 668) where he was selected as the 1996 Submarine Group Nine Junior Officer of the Year. He transitioned from active duty to the Navy Reserves in 2000 and was assigned as Commanding Officer for seven different units. He was recalled in 2002 serving in Kuwait and Iraq in support of Operations Enduring Freedom and Iraqi Freedom and again in 2010 serving in Afghanistan as Base Commander for Camp Sabalu-Harrison, a forward operating base with 2,500 military and civilian residents.
Beginning in 2013, he served four years as a member and then Chief of Staff of the National Navy Reserve Policy Board; advising the Secretary of the Navy on policy matters related to the Reserve force.
In his civilian career, Dane has 15 years of experience in the energy commodity and investment industries. He is currently a Research Director for the Virginia Retirement System.
He holds an M.S in Financial Mathematics from the University of Chicago, an MBA from Chaminade University and a Certificate in Anti-Submarine Warfare from the Naval Postgraduate School. He also holds the Financial Risk Manager (FRM) designation.
Dane joined the Full Circle Board of Directors in 2015.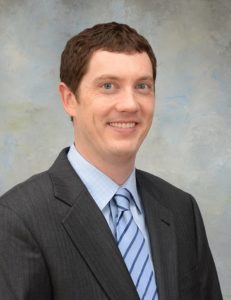 James Strum
A Richmond native and graduate from James Madison University, James has always been community driven and exemplified a strong commitment in helping others.  James lost his father Sherwood at a very young age and knows the importance of strong support systems throughout the life long grieving process.  His professional career in residential real estate, through hard work and dedication, has allowed him the opportunity to contribute to many wonderful local organizations and non profits throughout the Richmond area.  He is honored to sit on his first board here with Full Circle and is ecstatic to bring his passion and work ethic to help out in any way he can.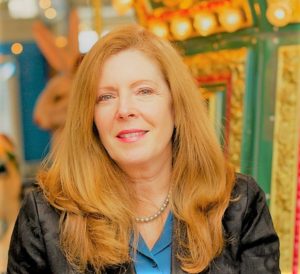 Shannon Venable 
About two and a half years ago, Shannon joined the non-profit sector as the President & Chief Executive Officer of the Children's Museum of Richmond. Previously, Shannon was an executive for Dominion Energy for over eight years and held various officer positions in the areas of Regulation, Finance, IT, and Human Resources.  At the director level with Dominion, she served as a leader in multiple operational areas including electric and gas customer service, electric operations, Six Sigma and IT.  In addition, she led many initiatives including developing new organizations, leading strategic business planning, and streamlining delivery of products/services over her thirty plus years with Dominion.
She is a graduate of Michigan State University and has a Bachelor of Science degree in Electrical Engineering.  She has served on the United Way Board of Directors since June of 2010, served as the chair of the United Way's Women's Leadership Council in 2014 and 2015, and is also currently serving on the Smart Beginnings RVA Board of Directors.  Her passion has been around supporting early childhood development and education within our region and across the Commonwealth of Virginia as she also served on the Early Elementary subcommittee for the Lt. Governor's Commonwealth Council for Childhood Success.
Shannon lives in Glen Allen, Virginia with her husband Ed, and they have two sons.
---
Strategic Advisor
Wallace Stettinius
"Memory is a way of holding onto the things you love, the things you are, the things you never want to lose."
Source: The Wonder Years