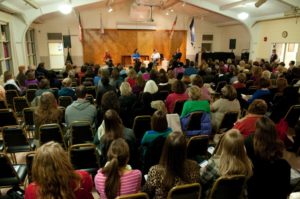 Conversations About Grief (CAG) are a series of educational programs hosted by Full Circle with the goal of increasing the community conversation about death, dying, and loss. These bereavement trainings are offered to professionals, community, or those who are grieving the death of a loved one.
These educational programs are offered throughout the year free of charge but registration is required. Registration will open at least one month prior to each CAG.


For the October 29th event
(rescheduled from September 13)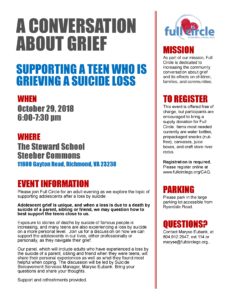 Complete 2018 Schedule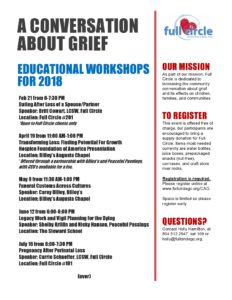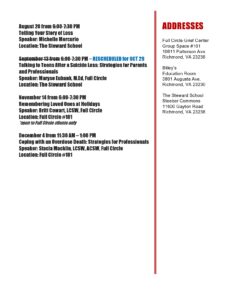 Registration for each Conversation About Grief will take place one month prior to the event.
Currently registering for the October event: Supporting a Teen who is Grieving a Suicide Loss.