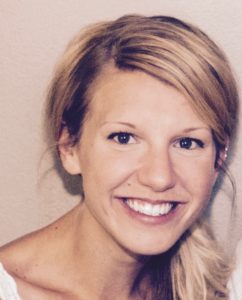 Rachel Boggan, LCSW
Rachel is a Licensed Clinical Social Worker with over 15 years of experience providing clinical and case management services to individuals, families and groups in a wide variety of environments including home, public school, residential and non-profit settings.  Rachel has extensive experience working with and supporting neurodivergent children and their families, including children diagnosed with neurodevelopmental disorders such as Autism Spectrum Disorder, as well as gifted children, and children with sensory sensitivities.  Rachel has gained knowledge and experience in working with children and families experiencing challenges related to mental illness, alcohol and substance abuse, foster care and adoption, domestic and interpersonal violence, homelessness, community violence, grief and loss, and complex trauma.
Here at Full Circle, Rachel joins children and adolescents ages 3 to 17 on their journey through grief and loss, using a trauma-informed, healing centered approach.  Rachel's work is largely guided by an integration of Attachment Theory, Relational-Cultural Theory, and the Internal Family Systems Model, and utilizes a variety of creative and play-based therapeutic techniques for self-exploration, feelings identification and skill building in the context of healing.  Rachel strives to be intersectional in her work, and strongly believes in the power of listening.  Rachel is LGBTQIA+ affirming and follows the WPATH standards of care.
In addition to the time spent with the children and families of Full Circle, Rachel works with Greater Richmond SCAN to provide community-based workshops and trainings for parents, caregivers, and other professionals on subjects including topics in parenting, mental health, self-care including vicarious trauma and compassion fatigue, fostering resilience in children, parents and families, and trauma education. Rachel also works as an adjunct instructor in the VCU School of Social Work, where she shares her passion for trauma-informed, healing centered work with children, families and groups.
When not working, Rachel enjoys sunny days outdoors, exploring and experiencing the city in the company of her family.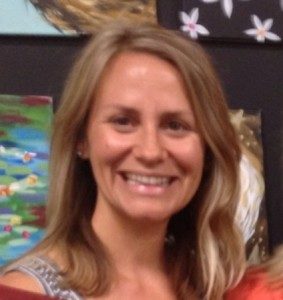 Britt Cowart, LCSW
Britt has a Bachelor of Arts degree from James Madison University and a Master of Social Work degree from Virginia Commonwealth University. She has been a Licensed Clinical Social Worker (LCSW) since 2000.
Britt has over 23 years of experience providing counseling and case management services to children, adults, and families in school settings as a school social worker, in the home, and in agency settings. She has also acted as Clinical Director for an In-home Services Program as well as developed new programs, collaborated and served on multiple interdisciplinary teams, and supervised other counselors in the mental health field. Britt has facilitated child and adult groups for over 25 years in various settings to include schools, courts, and mental health agencies on a variety of  issues to include parenting, communication and values, grief and loss, siblings with disabilities, and other psychosocial topics and education.
Britt began facilitating groups for Full Circle in 2009 and joined the staff in 2012 as a Licensed Clinical Social Worker.  Britt supports and consults with individuals and families seeking grief support through Full Circle as well as supports other professionals with consultations related to grief.  Britt provides  support and guidance while meeting with all parents/guardians who participate in the Hands on Healing Program and Family Grief Group.  She is also a part of the long-term case management team that provides follow-up and support to all Full Circle Families.
Britt helps others through using strength based approaches and integrates various treatment therapies to best meet the needs and goals of her Clients.  She provides emotional support and guidance to adults and young adults specifically, focusing on grief to include adjustment issues and significant life changes in order to address grief needs due to loss through trauma, illness or accident.  She aims to empower her clients to create space, balance, time, and strength to address their grief needs.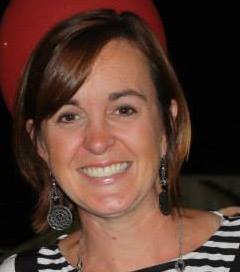 Allyson England Drake, M.Ed, CT
Allyson has a Bachelor of Arts degree from University of Virginia, Master of Counselor Education degree from Virginia Commonwealth University, and completed post-graduate work in counseling psychology, bereavement, and traumatic grief.
Allyson is a Licensed School Counselor (preK-12) and she worked as an elementary school counselor for three years. She has worked with grieving children and families for 17 years, has facilitated numerous counseling groups for children who were dealing with the death of a loved one, and has developed curriculum for bereavement counseling groups and remembrance programs. Her passion revolves around community bereavement education and she has presented on grief and loss at numerous professional conferences and educational trainings. Allyson founded Full Circle Grief Center in 2008 and she serves as the President and Executive Director of the organization.
Allyson has a Certification in Thanatology (CT) through the Association for Death Education and Counseling (ADEC), is a Compassionate Bereavement Care Certified Provider, and has completed the Resolve Through Sharing Bereavement Training for Perinatal Death. She also is a trainer for the Trauma and Resilience Basics Training, an educational program designed to help build trauma informed communities.
Allyson enjoys working with children ages 3-18 who are anticipating the death of a loved one or who have experienced the death of someone significant to them.  She uses art and various forms of creative expression in her practice to help children and teens identify feelings, learn coping skills, and find ways to remember or honor their loved one.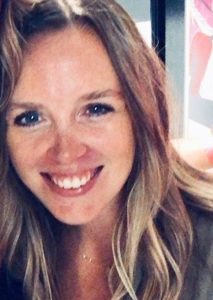 Britni Higginbotham
Britni earned a Master of Arts in Marriage & Family Counseling from Liberty University in 2013, and a Post-Master Certificate in Marriage & Family Counseling from Northcentral University in 2018.  She is currently working towards her LPC licensure hours.
Over the past eleven years I have developed an array of skills in working with diverse populations of individuals and families within the public school system, private counseling and community behavioral health arenas.  I have worked with children, teenagers and adults on various issues to include trauma, substance use, behavioral concerns, depression, anxiety, serious mental illness, relational/family struggles, difficult life transitions, and grief (to include child and adoption loss).
In addition to her work Britni enjoys spending time with her two dogs, and mini pig, exploring new restaurants around RVA, working out, heading to a concert and playing with her nieces and nephews.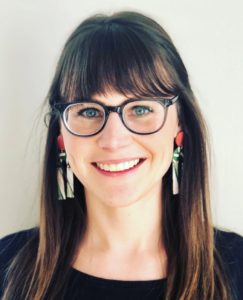 Rachel Melhorn, LCSW
Rachel is a Licensed Clinical Social Worker and a Certified Trauma Practitioner who specializes in working with children, adolescents and families. She has completed her play therapy supervision hours and is currently working to complete coursework to become a Registered Play Therapist through the Association for Play Therapy. Rachel has experience working with young people in a variety of clinical settings including outpatient practices, nonprofits and schools.
Rachel works from a holistic, strengths-based perspective and believes in the transformative power of the supportive therapeutic relationship. With extensive training and experience in play therapy, sand tray, trauma-focused treatment and mindfulness, Rachel is passionate about partnering with young people to build resilience. She believes in the healing power of the creative process and incorporates the use of expressive arts interventions to support growth and healing. Rachel utilizes these therapeutic elements to support youth in exploring feelings surrounding trauma, grief and loss, anxiety, depression, and self esteem.
Rachel began running groups for Full Circle in 2016 and has extensive training and experience working with individuals who are grieving, including supporting children, adolescents and families with symptoms of traumatic grief.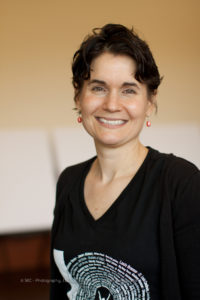 Melissa Powell-Weaver, LCSW
Melissa Weaver is a Licensed Clinical Social Worker with over 20 years experience in the mental health profession.  Her professional work includes ongoing collaboration with a wide range of professional organizations and is known best for her work with those experiencing symptoms related to grief, anxiety, trauma, and panic.
In addition, Melissa has over 8 years of experience within a hospice setting where she provided mental health grief support services to individuals and their family members. Other areas of professional experience and interest include; dementia; autism; Obsessive Compulsive Disorder; substance abuse and addiction; issues related to infertility and LGBTQ populations, and work with children and youth over the age of 10.
Melissa utilizes a collaborative and real life approach to develop goals and interventions strategies that will best meet the needs of the individual.  Furthermore, Melissa possesses significant experience working with couples, families, and those impacted by life threatening and chronic illnesses. This work includes a special focus on the unique challenges faced by those individuals receiving a cancer diagnosis. Melissa currently facilitates psycho-educational groups, through Full Circle Grief Center, for individuals who have experienced a traumatic loss and is a Professor at VCU School of Social Work.
Melissa has received specialized and ongoing training in the following areas: Hospice, Traumatic Brain Injuries, Trauma, LGBTQ and Aging populations, Grief, and the mental health impacts of a cancer diagnosis, When not working, Melissa enjoys spending time with her family, volunteering for non-profit organizations, and living life in the moment.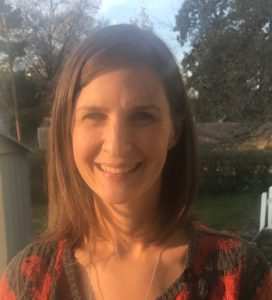 Rachel Machacek, MSW
Rachel has a Master of Social Work from Virginia Commonwealth University and a Bachelor of Arts in English from University of Mary Washington.
Rachel is a Licensed Social Worker with Bon Secours' Palliative Medicine Team. She works with individuals and families managing complex illnesses and facing end of life challenges. She was previously a bereavement counselor for Bon Secours Hospice where she provided individual counseling to adults and families and facilitated adult bereavement groups. Rachel is also a registered yoga teacher (RYT-200) with a focus on mindfulness therapies and meditation.
In her free time, you can find Rachel in the kitchen experimenting with plant-based recipes, in the garden with her husband and two cats, and decorating her old, leaky house.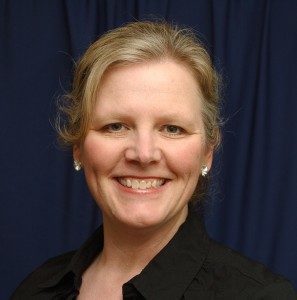 Stacia Lee Macklin, LCSW
Stacia has a Bachelor of Arts degree from James Madison University and a Master of Social Work degree from University of Buffalo, the State University of New York. She has been licensed by the Academy of Certified Social Workers (ACSW) since 1997 and a Licensed Clinical Social Worker (LCSW) since 1998.
Stacia has over 20 years of experience providing counseling services to children, adults, and families who have experienced loss, trauma, crises, or adversity. She has experience providing clinical supervision and training to other social work and counseling professionals, and experience in program administration including quality improvement, new program development, and collaboration with community agencies and providers. She began working at Full Circle in 2011 as a Hands on Healing group leader and became the Clinical Director in 2012. Stacia manages Full Circle's Hands On Healing and Overdose Loss programs, provides long term case management and support to these members and families, and supervises group leaders.
Through strength-based and culturally sensitive approaches, Stacia actively supports others during various stages of their grief journey.  She often utilizes solution focused and family systems approaches when serving individuals and families.  Stacia assists parents as they raise grieving children while also grieving themselves.  She supports these caregivers in exploring grief across developmental stages, identifying strategies for improving parent-child communication, and finding time for self-care and self-reflection.  Stacia appreciates the unique challenges that multigenerational and extended families may face on their grief journeys including grandparents who are now raising their grandchildren following a loss.    She previously led a young adult grief group at Full Circle and has experience helping young adults aged 18-24 process their grief during this critical stage in their lives.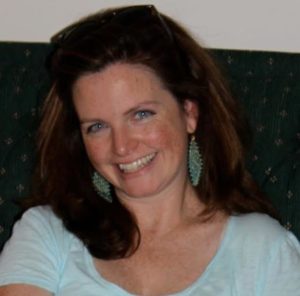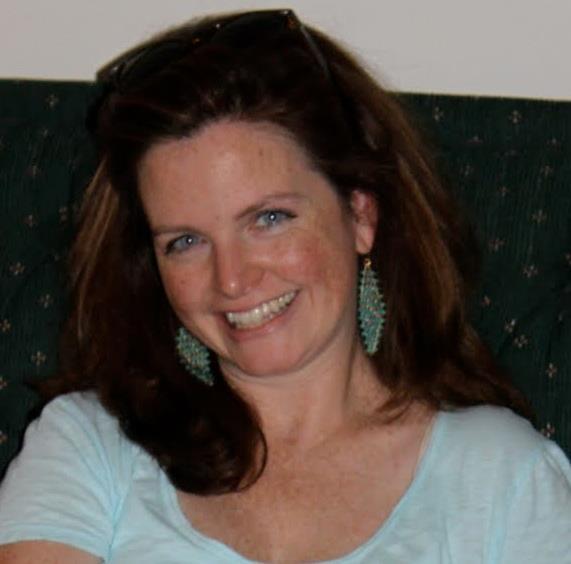 Carrie Schaeffer, LCSW
Carrie has a Bachelor of Arts degree from the University of Virginia as well as a Master of Science in Social Work from Columbia University.  She has been a Licensed Clinical Social Worker since 2011.
Before coming to Full Circle Carrie spent 12 years in Oncology Social Work working with adults with a cancer diagnosis.  In this setting she counseled individuals who were newly diagnosed with cancer as well as patients and family members who were coping with the anticipatory grief of a terminal illness.  Carrie also ran groups for women with metastatic breast cancer and family caregivers.
Carrie began facilitating adult groups for Full Circle in 2015 and joined the Full Circle staff in 2017 as the Perinatal Bereavement Services Manager working with parents who have lost an infant or late-term pregnancy. Carrie's specialty areas includes perinatal loss, maternal loss, chronic/terminal illness, anticipatory grief.
In her free time, Carrie loves to cook, read, laugh with friends and most of all spend time with her husband, three children and dog.