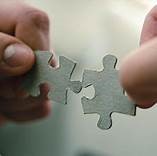 Full Circle, Richmond's Comprehensive Grief Resource Center, has responded to the growing needs in our community by adding Individual Counseling services.  Expanding our services to include this one-on-one counseling will grow our reach of support and ensure that children and adults have a spectrum of grief support available at Full Circle.
Grief counseling can help someone:
Understand the grief and loss process more deeply and recognize that the feelings experienced are normal and natural
Work through the process of grieving and the feelings of loss in a safe environment
Identify the ways that life has changed and challenges experienced since the death
Recognize specific parts in life where coping is difficult
Identify strategies and behaviors to help one cope and re-engage in daily tasks
Find comfort in positive memories without being overcome by a sense of loss
As an organization, we strive to provide those who are grieving with a personalized approach to grief support.  We work to understand a person's current needs, offering space and a place of acceptance to work through these needs. Our professionals utilize our extensive knowledge of grief and loss to help individuals move forward in their grief journey and learn to understand and accept a "new normal." We believe individual counseling can be a complementary service to our groups, but it may be the preferred choice instead of group work.
Individual therapy sessions cost $110 (or available at a reduced rate of $60 for those who are self pay).
Couple/family therapy sessions are $150 (or available at a reduced rate of $100 for those who are self pay).
Some insurance and EAPs accepted. We accept credit cards, cash, check, and HSA.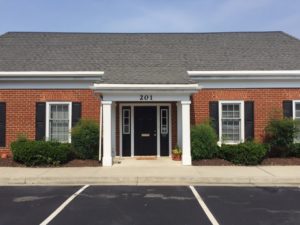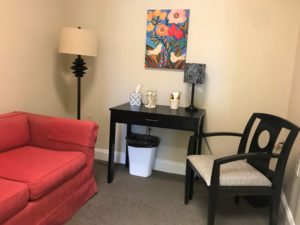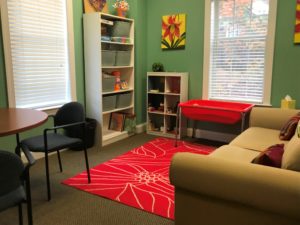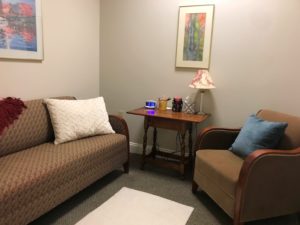 ---
FAQ's
Where is the counseling be located?
These services are held at our Center, located at 10611 Patterson Avenue, Building #201, Richmond VA 23238.  This is the upstairs entrance closest to Pump Road.
What are the specialties of the practice?
Full Circle provides individual, couple, and family counseling services for children and adults dealing with grief due to the death of someone significant, traumatic grief (such as homicide, suicide, perinatal or child loss, traumatic accident, etc.), and anticipatory grief (grief associated with a life-threatening or terminal illness).
Who can utilize the individual counseling services?
Our individual counseling services are offered to anyone in the community. It is the policy of Full Circle to not discriminate on the basis of race, color, national origin, gender, age, religion, sexual orientation or disability when providing services.
What ages can seek individual counseling services?
Individual counseling will be offered for children (ages 3-17) and adults.
Do you offer couples counseling?
Yes, couples and family counseling services are available upon request.
How do I make an appointment?
You can call Britt Cowart LCSW, our Grief Service Director, at 804-912-2947 ext 107 or email counseling@fullcirclegc.org
How will I be matched with a therapist for counseling?
Please see the professional bios for an introduction to our therapists providing individual counseling.  These professionals include our Executive Director, Program Managers, Clinical Social Workers, and Group Facilitators for Full Circle. They have an extensive knowledge around grief and loss as well as traumatic grief and anticipatory grief.  Our Grief Services Director will answer your call or email, and talk with you about a good match for your current needs.  Or, you can request a specific therapist to work with, and we will do our best to meet your request.
What is the typical length of treatment?
The typical length of time for individual counseling is approximately eight sessions.  But, every individual has unique needs and your therapist will work with you to determine a plan that best meets your needs.
What is the cost for individual counseling? What forms of payment do you accept?
Our standard fees for counseling services are:
$110 for Individual therapy sessions
$150 for Couples/Family therapy sessions
We have some therapists who accept the following insurances and EAPs:
Anthem, Blue Cross/Blue Shield
Cigna
We also offer a reduced rate to ensure our services are accessible by anyone in need. Our reduced rate for those who would like to self pay is $60 per individual session or $100 per couples/family session. Additional financial assistance is available to those who qualify (based on household income).
We accept credit cards, cash, check, and HSA.
We currently have limited availability for Anthem and Cigna customers and hope to continue expanding both our availability and carriers. We have many therapists who are considered out of network with various carriers. We can provide superbills to anyone interested in filing for out of network coverage from your insurance carriers. Please check back for updates.
Will you take insurance in the future?
While we work to become in network providers with insurance carriers, we are currently out of network with many and can provide documentation for out of network filing. We hope to continue expanding our list of in network providers throughout 2019.
What if we cannot afford to pay for these services?
If you are in this position, please call to discuss.
How can I submit my registration packet?
You can complete the fillable form linked above, email it to counseling@fullcirclegc.org, fax to 804-591-0718, or drop it by Full Circle at 10611 Patterson Avenue, Bldg 201, Richmond, VA 23238 (door slot available if after hours).
If you have a question that was not answered above, please email counseling@fullcirclegc.org